"SOMEDAY" HAS ARRIVED. EMBRACE THE ARTIST YOU WERE BORN TO BE.
We've all been there—we've told ourselves that someday...
We'll put time into our art...
Start actually promoting ourselves...
Contact those galleries...
Connect with more artists...
Start selling our art like we know we can...
Don't wait for the "Perfect Moment" to make your career happen.
Your Destiny as an artist isn't determined by your circumstances.
It is determined by your resolve.
Make your artistic dreams come true this year.
Big Goals and Big Dreams are born in Big Destinations. Reignite your dream with us in the famous arts and design district of Miami.
WHAT IF YOUR ART BUSINESS COULD
TRANSFORM IN JUST FIVE DAYS?
Does this sound like you?
Self doubt and insecurity
You try "things" but nothing seems to work with your art business
You see others around you selling art, but don't know how to start
You feel lost or confused in your art career
You might wonder...
"Could I really become confident in my art career?
Overcome my limiting beliefs?
Step into my true identity and achieve my heart's desire?"
Here's what to do about it...
Join Milan Art Experience 2023 and receive the transformation you've been looking for.
You'll leave this conference full of confidence in your art career, ready to meet your ideal collectors, close the sale and forge lifelong relationships.
Get ready to connect with artists and art collectors and become the artist you're destined to be!
IT'S TIME TO STEP INTO YOUR GREATNESS BY EMBRACING GROWTH.
Here are the 3 ways you can participate:
Virtual
Join a livestream experience you will never forget, with life time playback access from the comfort of your home.
In Person
Join us in the Wynnwood district of Miami, make lifelong friends, meet the Milan Team and participate hands on.
VIP
Participate in a curated art show during the final 2 days of the Experience, sell your art and build your client list.
EMBRACE YOUR TRANSFORMATION FOR GOOD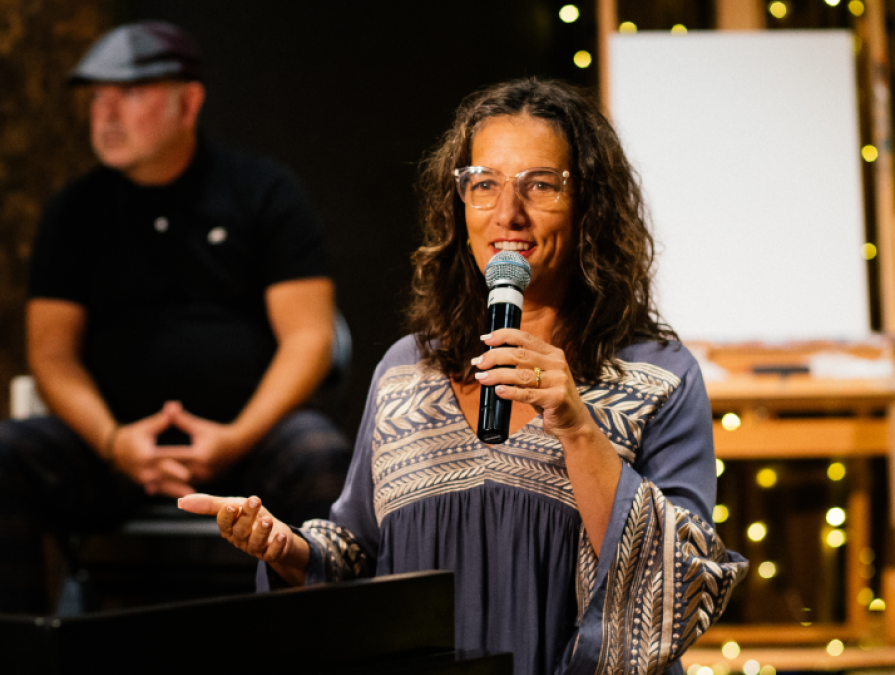 Claim the artistic journey you were truly meant for at Milan Art Experience 2023.
With a proven track record of empowering artists and fostering lasting change in creatives around the world, Milan Art Experience 2023 will help you reach your full potential.
You'll discover your power to break through any limitation, overcome any challenge, and create the thriving art career you desire in just a few days instead of years.
And it isn't some shallow "pep talk" or "wishful thinking".
IT'S A PROVEN PROCESS TO LAUNCH YOUR ART CAREER
What does this life changing week look like?
For 3 days we will gather at the gorgeous upscale gallery

The House of Arts

in the heart of Miami's Design District.

You'll learn how to show and sell your work so you can make the most of every art show you attend.

You'll learn how to find your right buyers and close sales so you spend your time creating art.

You'll shatter all your insecurities and doubts so you can connect with collectors and other artists with confidence.

You'll learn how to utilize your story to make a lasting impression and sell more art.

During the last 2 days of MAE '23, you'll witness an incredible 2 day art show demonstrating everything you just learned.

You'll leave this event with an action plan for leveling up your art career.
AT MILAN ART EXPERIENCE 2023 YOU WILL:
DAY 1

-
Realize
Turn your story into an asset and learn how to utilize your mind to achieve success you've never imagined possible.
DAY 2

-
Seize
Demystify your ideal collector so you know exactly who to target. Then master the sales techniques that will launch your art career and make you unstoppable.
DAY 3

-
Sell
Unlock your ability to sell your art confidently. It's already inside you, we'll just help you uncover it. Create an action plan for your art career so you'll never be lost again.
DAY 4

-
Get Inspired
Experience everything you've learned put into action in an exclusive art show "Beauty Reigns" in the heart of Miami's design district.
DAY 5

-
See the Vision
Conclude the event with art sales like you've never seen, including a pioneering hybrid art auction.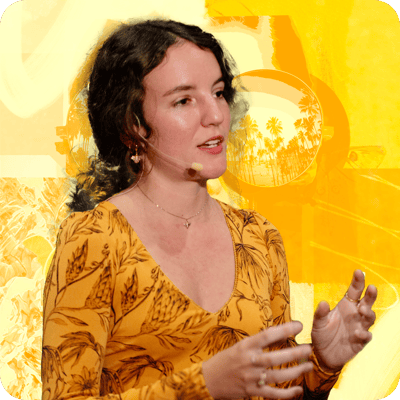 WORKSHOPS & KEYNOTES
How to Use Storytelling to Sell Your Art
Identifying and Connecting with Your Ideal Collector
Developing Multiple Streams of Income with Your Art
The Art of Selling (Roleplaying and Demonstrating)
Redefining the Artist Identity
Shifting Your Mindset for Abundant Success
Establishing Win-Win Relationships with Galleries
Pitching Your Life's Message and Unlocking Your Purpose
The Future of Art and the Artist
You Must Sell: Why Selling Your Art Matters
Virtual attendees will have live access to every workshop and keynote. In Person attendees will experience a successful art show after the conference. VIP attendees will sell their art and connect with collectors.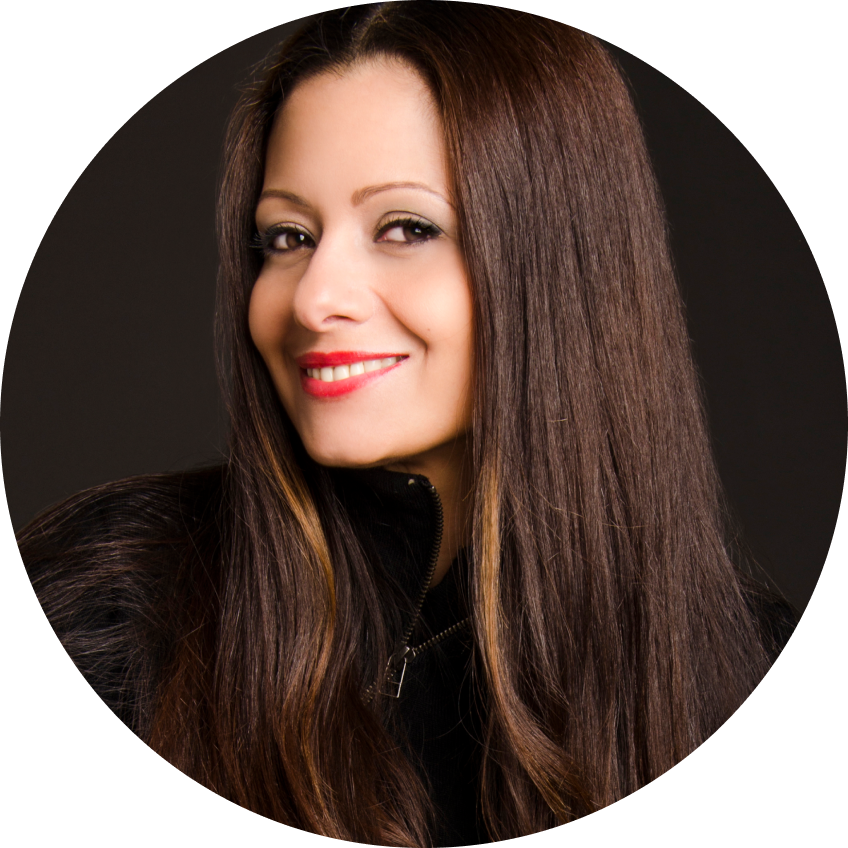 Alessandra Gold
THE
HOUSE OF ARTS
CEO
& GUEST SPEAKER
Alessandra Gold is an accomplished fashion designer as well as a businesswoman. Her versatility and knowledge in subjects such as Marketing, Design, Art Collaborations, Consulting & Business Strategy come from her 20+ illustrious years of leadership in the industry. Alessandra developed and curated many brand collaborations that traveled to Japan, Hong Kong, Taiwan, Europe, Brazil, and Dubai (UAE). She is the Co-Founder of ThePowerHouse (TPH), a diversified Art and Fashion Holding Company, and the CEO of The House of Arts, which oversees the art business activity for TPH and all its sister brands. Her experience in opening international markets has provided efficient oversight of all stages of the advisory process. It is Alessandra's belief that "When an artist is treated with branding in mind the pathway to elevation of that artist and the long-term increase in value of the art that's produced can be exponential".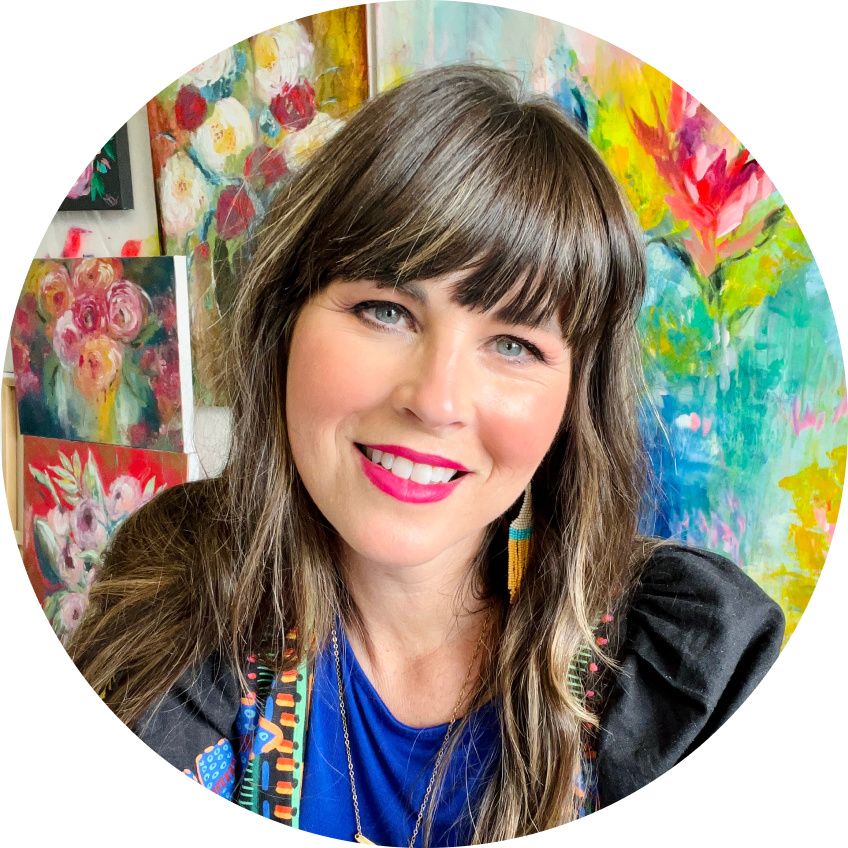 Dionne Woods
HOST & GUEST SPEAKER
Dionne Woods of The Turquoise Iris is a multi passionate artist, a business coach to creative women, podcast host known as Paint Talks Podcast, BloomTV expert and MadeTV Maker known for her vibrant and expressive style. She is also the founder of The Turquoise Iris Journal, a platform for artists and creatives to share their work and experiences. Through her membership groups, one-on-one coaching, retreats and Journal, Dionne helps others tap into their creativity and find their unique voice through art and beyond the canvas. You can find Dionne painting on hats, her leather heirloom journals, canvas, furniture and even wedding gowns. Her newest endeavor is a collaboration with a new network launching this summer called MadeTV, where Dionne will be sharing tips on painting, mindset and business. When she's not working, you can find Dionne at the baseball park watching one or both of her sons do what they love.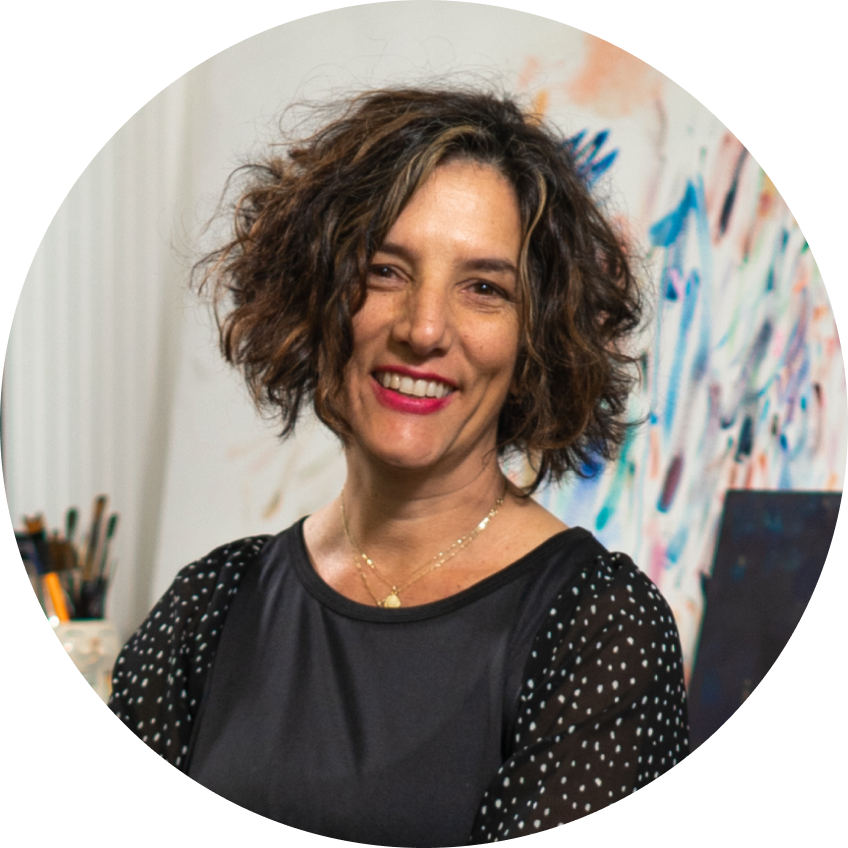 Elli Milan
CEO & FOUNDER OF MILAN ART
Elli is the founding owner of Milan Art Institute. For the past 25 years, she has sold her artwork professionally and has sold over 10,000 pieces throughout her career. She has also transformed the lives of thousands of artists from all over the world by helping them find their voice and turn their passion for art into a profession. With her online drawing and painting classes, Elli is a leading voice of the current Art Renaissance.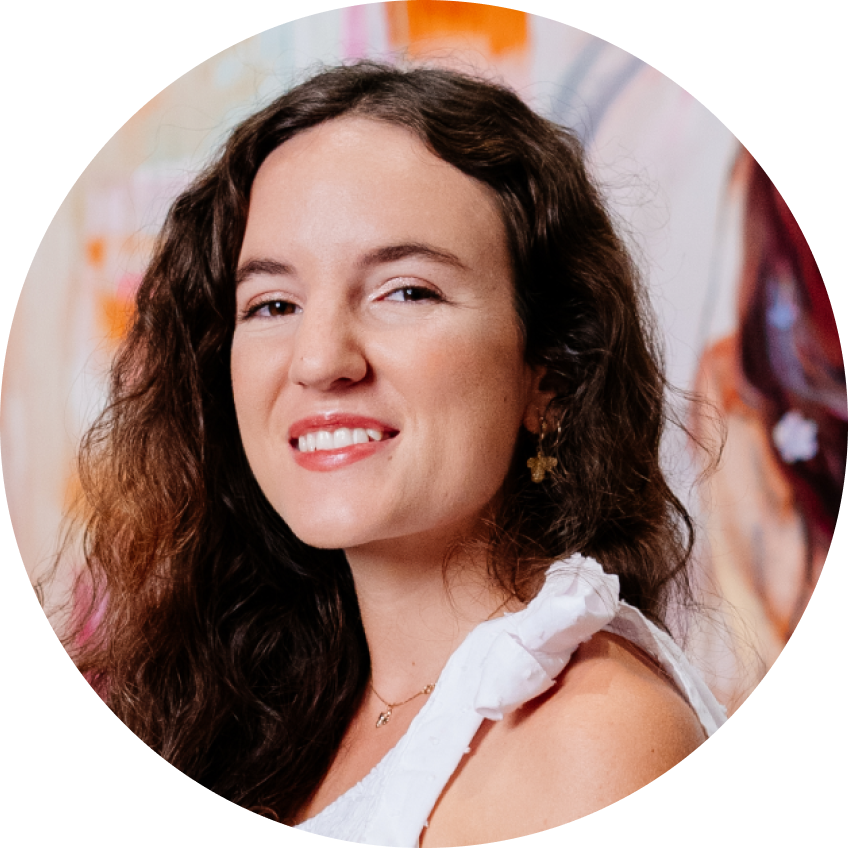 Dimitra Milan
PROFESSIONAL ARTIST BY AGE 15, CO-OWNER
Dimitra generated over a million dollars of artwork sales by the age of 15. Her success is a result of learning at Milan Art Institute and her paintings are collected world-wide. Dimitra is pioneering a new age of artist influencers on social media, spreading beauty across the entire planet. She is co-owner at Milan Art Institute and passionate about equipping artists to change the world with their art.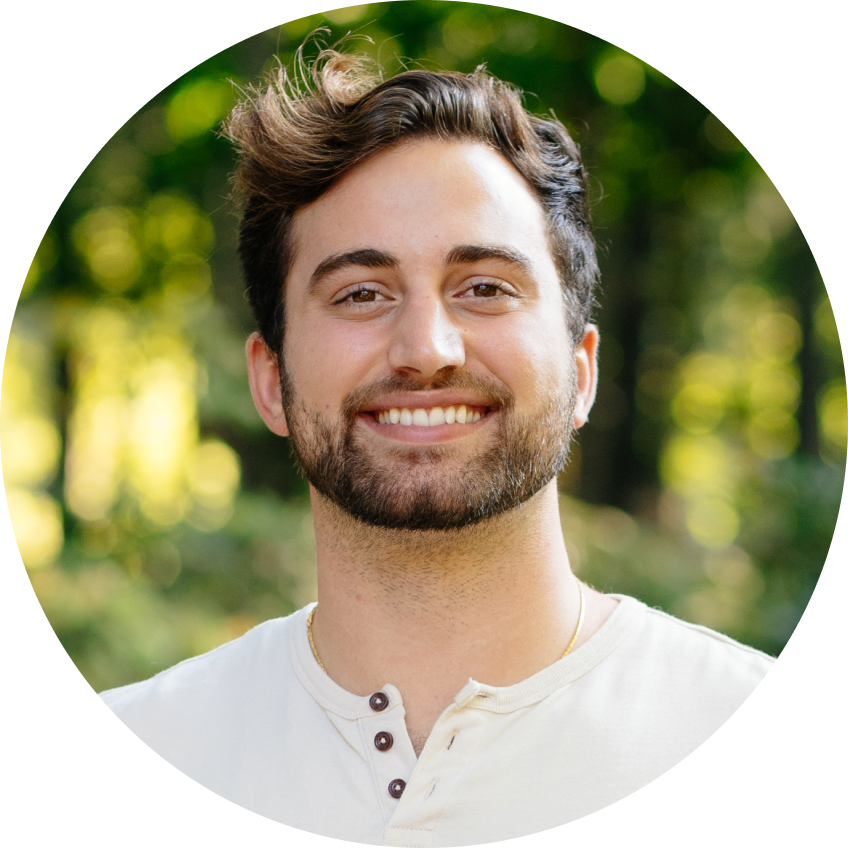 Jake Dunn
CMO & CO-OWNER OF MILAN ART
With expertise in modern marketing and unique artistic skills, Jake is passionate about helping artists reach their true potential. After attending USC, he became an artist and has been a professional since graduating from The Mastery Program. For the last 3 years, Jake has been a key figure in building a multi-million dollar online art business. His vast knowledge in digital marketing, online sales, email marketing and advertising enables him to empower artists to pursue their own art careers.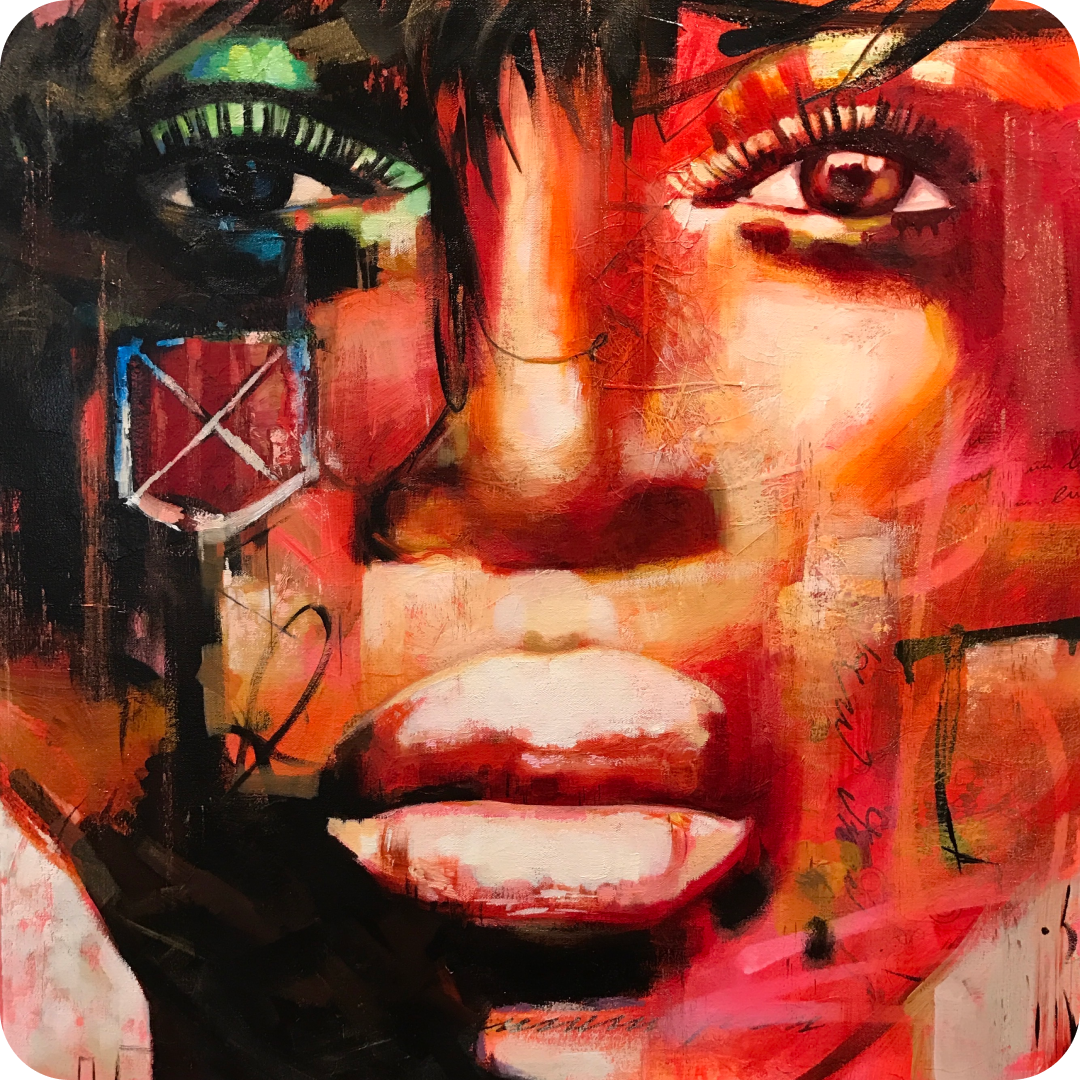 ENVISION YOUR ARTISTIC LIFE TRANSFORMED
Take a moment and dare to imagine your dream life as an artist: What does it look like?

More time and freedom to create the art you're passionate about?

Overcoming the "I'm not inspired today" feeling and tapping into boundless creativity?

A sense of purpose and fulfillment in your artistic journey?

Thriving in your art business and achieving financial success?

The ability to share your talent and inspire others through your art?
WHAT DOES IT LOOK LIKE? WHAT DOES IT FEEL LIKE?
Milan Art Experience 2023

is the event that will guide you there – and beyond. Regardless of what your ideal artistic life looks like, you will master the mindset and strategies to make it REAL...
To create the artistic life you desire and the life you deserve.
Virtual
$250
Access to 4 groundbreaking workshops
Watch 7+ Keynotes that will change your life
Enjoy a live chat to connect with other artists from around the world
The experience lives on forever! You'll have lifetime access to the recording of the event
Get your questions answered with dedicated Q&As for virtual attendees
Closed caption playback so you don't miss a word
Exclusive access to a dedicated community group on Art Social for further growth and networking opportunities
In Person
$550
SOLD OUT
Experience 4 Groundbreaking workshops in person!
Feel the energy of the room during 7+ life-changing keynotes
Build lifelong relationships with other artists, The Milan Team and art collectors
Attend the art show in person to experience everything you've learned put into action
Exclusive access to a dedicated community group on Art Social for further growth and networking opportunities
The experience lives on forever! You'll have lifetime access to the recording of the event in your Art Social account
Attend this year's Mastery Program graduation celebration in person
VIP
$1,500




SOLD OUT
Everything in the In Person ticket included, PLUS:

Participate in a juried art show alongside the Milans
Have your art in an online art auction dedicated to the VIPs
Your art promoted in a professional marketing and advertising campaign dedicated to the art show with PR initiatives
Photo and Video package worth $1500+ of your art with a professional interview
About Milan Art Institute
Shine Your Art.
Change The World.
We are artists. We are professionals, beginners, and hobbyists. We believe that art has the power to change the world so we build tools that empower and bring artists together. Founded in 2008 as The Milan Art Institute, we are now a platform for artists to call home for community, inspiration, and education.